RoutzyTV is produced and broadcast from Coalesce Software headquarters in Columbus, Ohio. Currently, the show airs on Thursday afternoons at 2:00 PM EST. If you can't catch RoutzyTV live, you can find a previously recorded episode built around your industry here. If you have a question about Routzy, don't hesitate! Get it answered on an upcoming show.
It takes a small army to keep a production like RoutzyTV afloat. You'll find some of the most visible talent profiled below.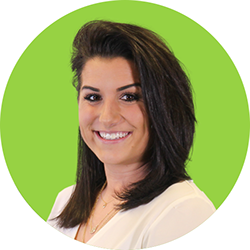 JAMIE
MONTEMARANO
ON AIR TALENT
Jamie brings an infectious enthusiasm and swell of positivity to the RoutzyTV proceedings. When hosting, Jamie leverages her extensive Routzy product experience to speak directly to the modern business owner.
On a personal level, Jamie closely follows the Columbus Blue Jackets, gaining occasional notoriety for razzing opposing players with irreverent signs.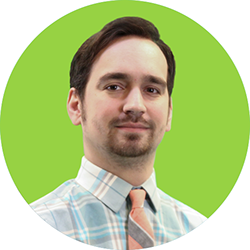 Few people in the world are more qualified to talk about Routzy than Josh Clark. A Coalesce Software veteran, Josh honed his Routzy skills on the Help Desk before embracing his hosting role.
Josh is an enthusiastic basketball fan who devotes a great deal of his off-the-clock energy to honing his musical skills on the upright bass.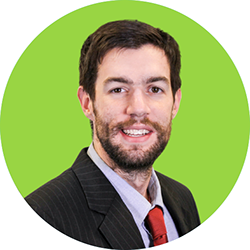 The behind-the-scenes man most responsible for what you see on RoutzyTV, Ben and his film-making experience remain crucial components of the RoutzyTV alchemy.
When he's not nestled behind the cameras in the Coalesce Software studios, Ben is likely nestled behind some cameras at home, churning out short films at championship-caliber rates.
Questions about Routzy?
Ask, and we'll answer them on an upcoming episode!